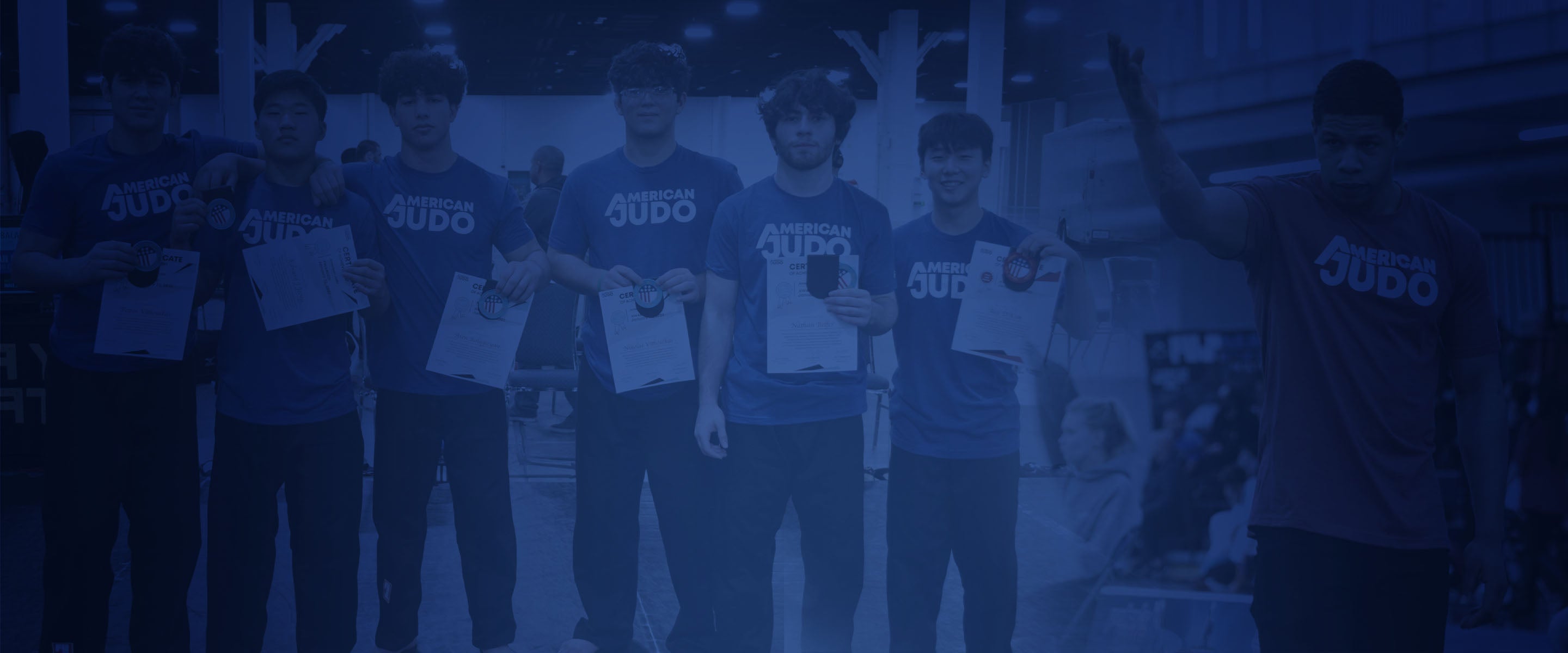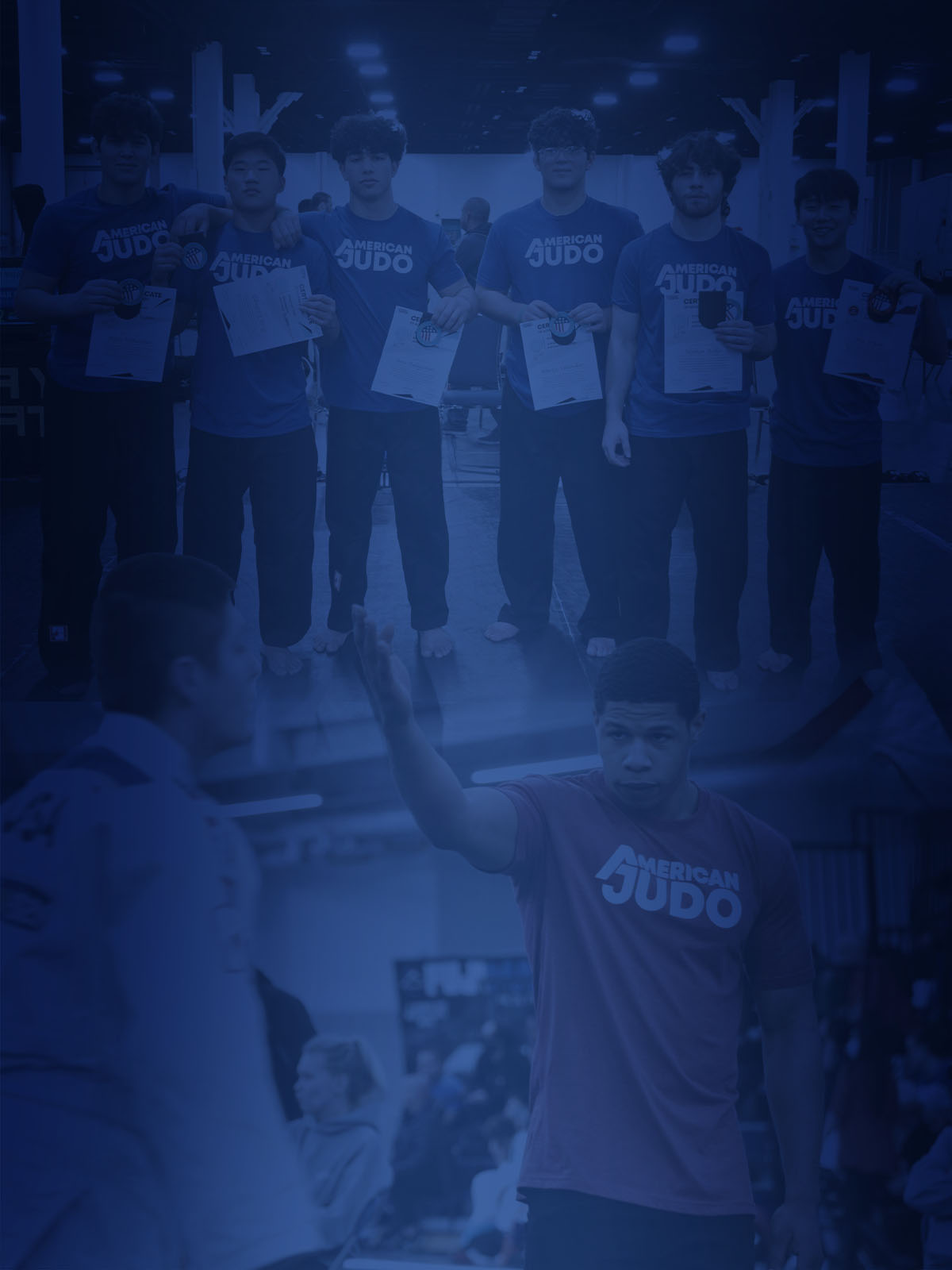 American Judo System
Referee Development Program
Welcome To Our
Referee Development Program
Your journey to become an Olympic Level Referee starts right here! Athletes, coaches, parents, and even fans can start refereeing. There are no requirements needed. Participants will go through a 3 step process. Step 1: Watch all videos, Step 2 Take online test, Step 3 take an in person practical exam at the next American Judo event.
Referee Courses
Participants in the course will receive three certificates. One for viewing all the content, one for passing the online test, and one for passing the in person exam.
Should you become a referee?
Do you love judo? Are you looking for a way to be more involved in the sport? Then becoming a judo referee sounds like a great opportunity! If you're truly passionate about judo and refereeing you can even represent the United States at the Olympics as a chosen referee. Just like athletes there is an International Qualification process.
Can I become a referee without having my black belt?

100% There is no prerequisite to becoming a level 1, 2, or 3 referee. As long as you showcase and excitement for judo, a willingness to learn and improve, and you pass the test. You will earn your license to referee at all local and regional events.
What if I've never done judo myself but my child does?

You're perfect for our Referee Development Program. We've had a few parents show interest in refereeing at local events or even In House Dojo Events where their child trains.
When can we do our in person test?

After passing your online test our staff will reach out to introduce ourselves and help you to figure out where the best place for you to complete your referee certification.
What is the procedure of the in person test? Do we need to bring anything?

Each event is a little different. We will help guide you through the process step by step. You will most likely need a long pair of dark pants and a plane collared shirt. When you show up the head referee will give you an in person test. That test will be done in a few parts. 

1 - Q&A with the head referee. Just to make sure you know enough to step on the mats and conduct the judo match safely. 

2 - You will then start off with the lowest division (Kids Novice).  As you referee matches you will be graded. 

3 - If you do well during the Novice Divisions you will be allowed to move into higher level judo matches for the day. Until your test is concluded. 

Remember as a referee you work as a team. So you will be judged on your team work off the tatami as much as on it.

For more information about our referee program please email us at:
info@americanjudo.com